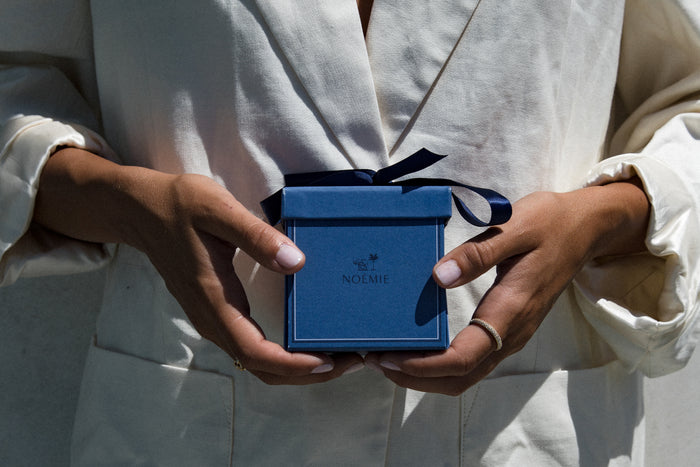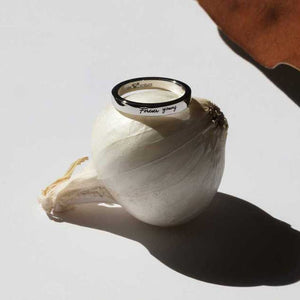 Recycle your jewelry for store credit
Creating a more sustainable jewelry industry is one of our goals at Noémie. Our recycling service gives your unwanted jewelry a new lease on life. We will recycle your precious metals and give you the value for you to use towards new jewelry you want to wear.
Trade in your old jewelry for credit
We offer you a variety of benefits when you trade in your old jewelry
Enhance the sustainability of producing jewelry
Shipping is free and insured
New everyday jewelry at a lower cost to you instead of having unused jewelry in your drawer
Once we have received your piece, you can spend your credit
How it works
01
Fill out the order form
We will give you an estimate of how much credit you can receive for the jewelry you want recycled.
02
Get a secure recycling pack from us and send your piece to us
We will send you everything you need to pack and ship your unwanted jewelry to us.
03
We will inspect your jewelry and confirm the credit value
Once we have received your jewelry, we will accurately weigh and analyze it, and confirm the original estimate.
04
Use your credit to buy new jewelry from Noémie
You will receive store credit that can be used with Noémie at any time

Trade your old jewelry for new
FAQs
What type of jewelry can you recycle?
It has to be made of either solid 14K, 18K or 22K gold.

How do I know what metals my jewelry is made of?
Most precious metals will have a small stamp or hallmark. These stamps can help you identify what your jewelry is made of. For example - if its 18K Gold you will see it say 18K. If its Sterling silver you will see it say 925


Can I recycle jewelry containing diamonds or gemstones?
Right now we are only giving credit for metal content so we can not accept jewelry with diamonds or gemstones.

How will I get my Noémie credit?
We will issue you a gift card to use on any purchase on hellonoemie.com.
How quickly will you issue my credit?
Within 5 business days of receiving your jewelry.
Join Our Newsletter
and be the first to know about new limited edition designs.